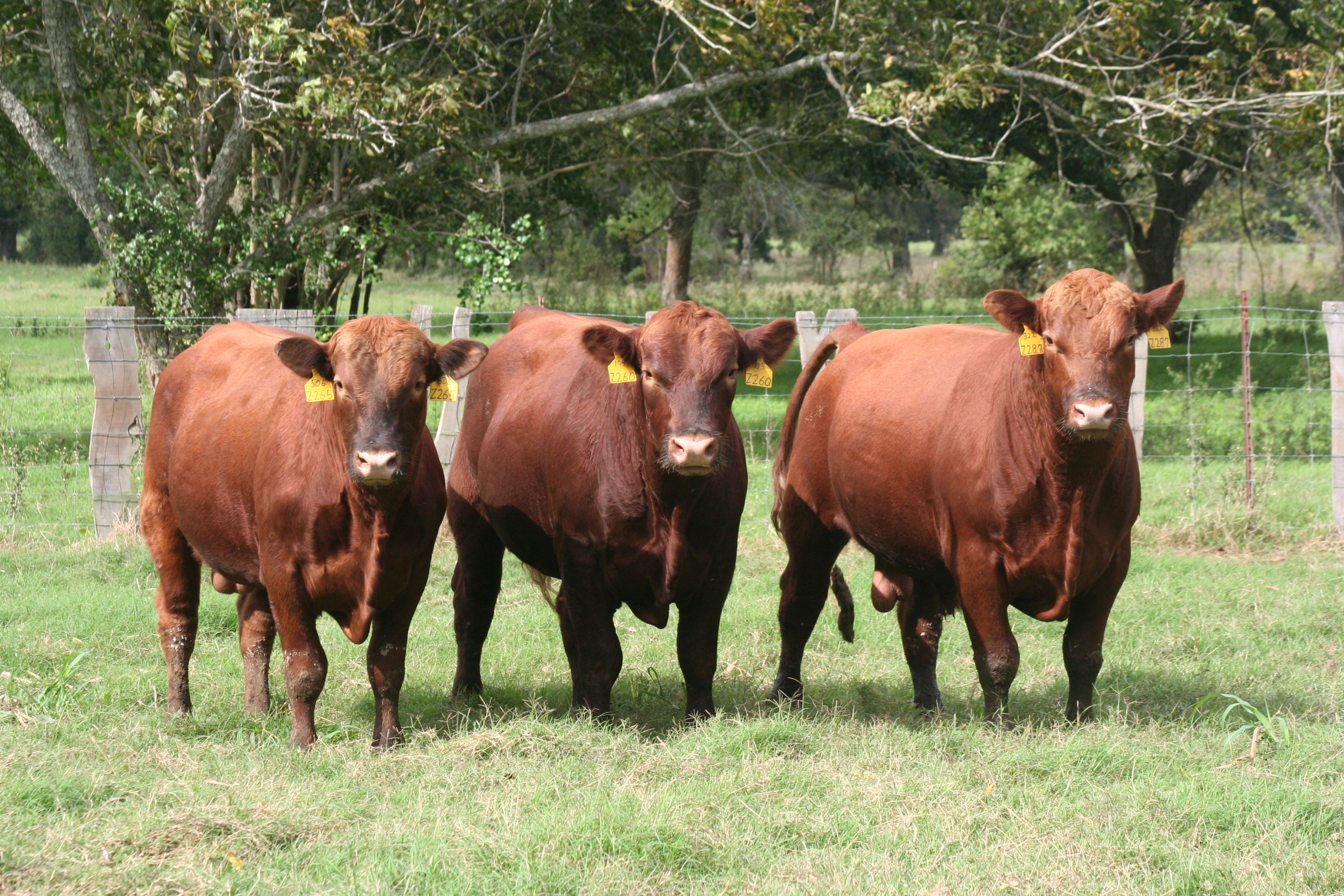 Texas Red Angus Breeding Bulls For Sale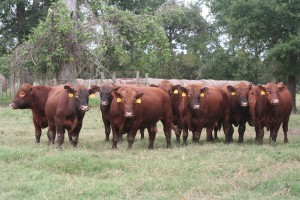 Registered Red Angus bulls are offered through private treaty sale at Trinity River Land & Cattle Company. Produced using proven genetics, the breeding bulls for sale can add performance and profitability to your commercial cattle herd, and will fit well into a crossbreeding program.
Our Texas Red Angus bulls range from 14 months to 2-year-olds. They are structurally sound and physically fit, and are ultrasound tested at 12-14 months of age. They also have complete breeding soundness exams, including semen testing. Registration numbers with detailed information such as progeny averages, Expected Progeny Differences (EPDs), performance data, and pedigree is available on each of our breeding bulls for sale. If you want to know which of our Red Angus bulls will best meet your specific requirements, or you plan to crossbreed and want to know how a Red Angus bull can affect your commercial cow herd, we can show you when you visit the ranch.
Red Angus Bulls for Private Treaty Sales
Red Angus bulls for sale will be posted below with photos and registration numbers. Our breeding bulls sell quickly, and although we will attempt to keep the page updated, you should contact us immediately if interested.
Large Selection of 16-18 month bulls available.
Call James Kolek at 936-329-4259 for information.
More Breeding Bulls Coming Soon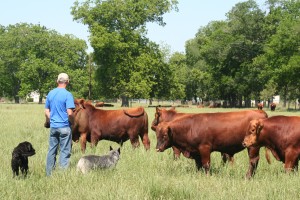 About Our Texas Red Angus Bulls
Information on senior herd sires is also available.
Raised in prime cattle country, our Texas Red Angus bulls are already acclimated to hot weather and high humidity, tough climates for many other cattle breeds. Our breeding bulls are not pampered, but rather were raised to meet the requirements of the commercial cattle industry.
Every non-member of the Red Angus Association of America who purchases a registered Red Angus bull gets a free subscription to ARA magazine filled with commercial marketing tips and information.
If you would like to be contacted when new Red Angus bulls for breeding are offered, send us an email.
Links