Private Treaty Sales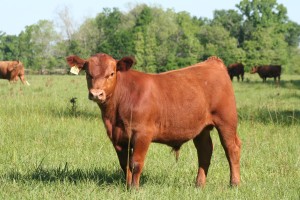 Trinity River Land & Cattle Company uses private treaty sales when offering Red Angus cattle in Texas, including registered bulls and heifers as well as commercial cattle for sale. We enjoy the opportunity to meet with our customers and discuss each Red Angus cattle sale usually twice a year after spring and fall calving seasons, and information will be posted as it becomes available. These private treaty sales are of unregistered steers for feedlots and feeder heifers. By participating in the Caprock Sharing Total Added Value program, we are able to provide years of data collected by feedlots on the performance of our commercial cattle. We're pleased with their performance to date, and we welcome the opportunity to share the information with you. To learn more about the available performance data on our commercial Red Angus cattle and when our next sale will be held, contact us.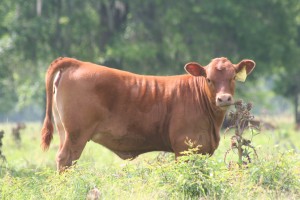 We also offer registered Red Angus bulls and Red Angus heifers for sale by private treaty at the ranch in Texas. These private treaty sales are offered on an ongoing basis, so check the website and contact us for information on the availability of cattle to fill your specific requirements. Our registered Red Angus breeding bulls were produced using superior genetics and top AI and ET reproductive technologies, and can make a profitable impact on your cattle herd. The Red Angus heifers offered through private treaty sales include commercial breeding heifers and registered Red Angus show heifers. Whether looking for a potential replacement or grand champion, we offer a good selection of Red Angus heifers for you to choose from.
During private treaty sales, you do not have the stress of an auction when making an investment. As a prospective buyer, you can see the cattle on our ranch and take the time to ask us questions. You can view the available data for cattle selected, and think about the purchase without feeling rushed. Negotiations between buyer and seller are possible, and private treaty sales generally result in a favorable transaction for all. If you are interested in purchasing Red Angus cattle in Texas, contact us today to ask about our private treaty sales.